Sky Lift
The Skylift gives to thousands of people an exciting opportunity to have a bird's eye view of the most beautiful spots on the planet. Satisfying everybody's desire to fly this passenger Helium balloon is the safe and affordable attraction. Being installed in a popular tourist place the Skylift is unavoidably engaging the visitors and pays off during the first season of successful operation. Beside the annual sale of up to 100 000 rides the balloon can be also used as a powerful advertising tool.

Safe
Attractive

Enviromentally friendly

Cost effective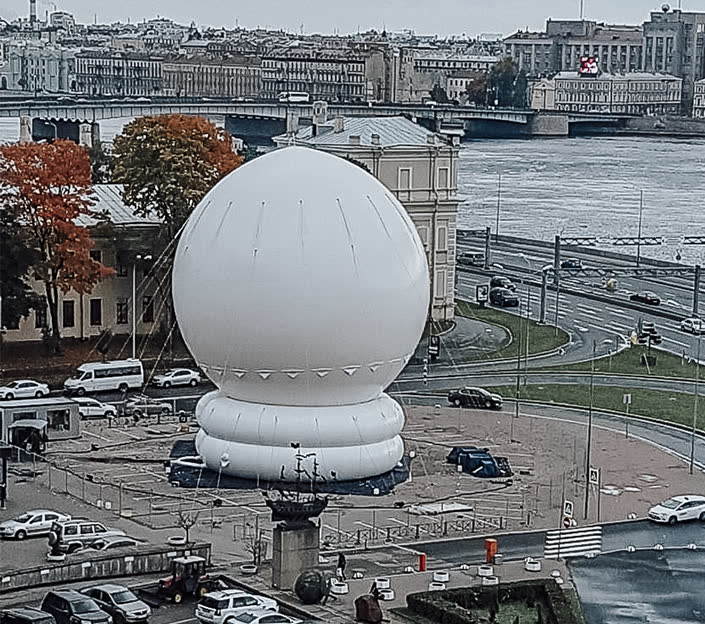 Our unique "net less" design of the tethering system ensure reliable operation and ground mooring even at heavy snow condition. The advanced mooring system with the pneumatic support allows withstanding storms of up to 60 knots and considerably reduces the site diameter.
The safety standards and high quality are ensured by the International Type Certification. During the whole lifetime Atlas will provide the comprehensive maintenance support and training.