Can Airships Re-Conquer The Sky?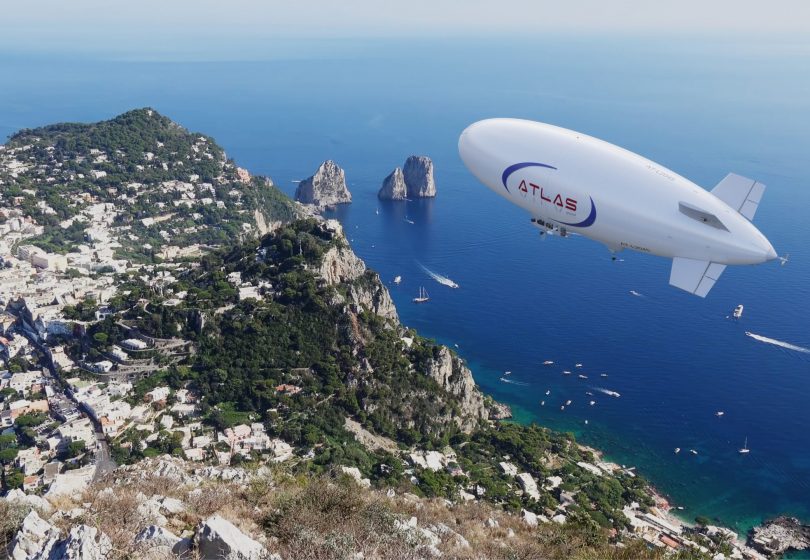 Russia is still one of the most promising markets for airships. The leading Russian business portal RBC published the article "Can Airships Re-Conquer The Sky?" Read more in Russian on RBC:
https://trends.rbc.ru/trends/industry/6135a3a89a7947010e474d55
We quote part of the article in English:
More than 80 years after the Hindenburg airship disaster in 1937, when 36 people died in a hydrogen explosion, the celestial whales could take to the skies again.
Over the past century, airships carried heavy loads, performed transatlantic flights, and flew over the North Pole. In wartime, they were used for reconnaissance and destruction of enemy targets, barrage and adjustment of artillery fire, and training of paratroopers. Human enthusiasm for speeds, difficulties in using hydrogen as a lifting gas at the high cost of safer helium, nullified the use of slow and clumsy "zeppelin".
The Hindenburg crash was not the first or the largest in terms of the number of human casualties. But it was the fall of the German Zeppelin that was filmed and spread all over the world. The image of a luxurious and safe aircraft burned down in 32 seconds, along with the airship gondola skin, which contained 200 thousand cubic meters of hydrogen. After more than 30 years of passenger travel in commercial airships, in which tens of thousands of people have flown more than 1 million km, making more than 2,000 flights without a single injury, the era of hydrogen-fueled passenger airships has come to an end.
Video chronicle of the Hindenburg crash
Today this type of transport is getting a rebirth. A low carbon footprint, low cost of transporting cargo, including oversized, and the ability to penetrate into hard-to-reach areas are advantages that will allow airships to return to their place in the sky. And modern technologies will make them more reliable and safer.
So far, the only operating non-advertising airship is the passenger Zeppelin NT. The 75 m long vessel offers sightseeing tours in Germany and Switzerland. The ticket price for a 30-minute tour is about € 260.
But airship building enthusiasts assure that if everything goes well, in three to five years the flights of celestial giants, both passenger and cargo, may well become commonplace.
Seven advantages of a modern airship:
The design of hybrid airships combines the best characteristics of aircraft, helicopters, and, in some cases, hovercraft. The lift force of such an apparatus is created due to the floating helium, as well as due to the aerodynamic lift generated by the shape of the hull, and the vector thrust of the rotating engines.
They don't need ground crews and infrastructure, including a mooring mast. They can sit on any level surface, including water.
Due to their large size, hybrid airships are less prone to turbulence than traditional passenger aircraft.
The airships are equipped with modern avionics, flight controls and navigation systems that allow unmanned cargo transportation.
Such aircraft are an environmentally friendly alternative to the use of heavy-duty helicopters and short-range jet aircraft.
The development of off-aerodrome aircraft reduces the need to build a road network in remote and hard-to-reach areas.
Hybrid airships are quiet compared to helicopters and conventional aircraft.
Who creates airships today?
Flying whales <…>
Hybrid Air Vehicles <…>
LTA Research and Exploration <…>
Atlas LTA
The Israeli company Atlas LTA has Russian roots. The founder and head of Atlas LTA Gennady Verba previously served as Chairman of the Board of Directors of the RosAeroSystems group of companies, which was developing and building airships.
Atlas (Photo: Atlas LTA)
Electric airships Atlas, according to the creators, are ideal tools for traveling across the sky. Each model features an on-board bar, galley and rear observation deck with glass floors and floor-to-ceiling windows. Airships Atlas are designed for flight altitudes from 300 to 1,500 m and a cruising speed of about 60-80 km / h. These characteristics will provide passengers with the best sightseeing experience.
The airships are equipped with fully electric propulsion systems and will be able to stay in the air for up to 2.5 hours in autonomous mode. The hybrid electric propulsion system will increase the flight time to 6-10 hours.
It is expected that in addition to the tourist destination, the devices can be used for monitoring and aerial work, both in manned and unmanned mode.
Atlas characteristics:
Length 60.4 m and 72.5 m.
The number of passengers is 17 and 24 people, depending on the configuration.
Cruising speed – 80 km / h.
Fuel consumption – 60 l / h with a hybrid electric power plant.
Minimum Required Infrastructure.
The Atlant airship was developed by RosAeroSystems back in 2017. But due to funding problems in Russia, the project never saw the light of day.
Atlant (Photo: Atlas LTA)
Atlant is a combo vessel that combines the qualities of an airplane, a helicopter and a hovercraft. The system of anchors-anchors will allow the airship to be used where there is no infrastructure. Atlant, with a lifting capacity of over 100 tons, will be able to transport heavy oversized cargo.
Photo: Atlas LTA
In addition to cargo transportation and delivery of humanitarian aid to the affected areas, such an airship is suitable for fighting forest or any other fires spreading over a large area. Due to its low speed, the Atlant can jettison water more slowly and more accurately than an aircraft without damaging trees below. And the ability to land vertically on water and quickly fill large tanks makes it very efficient.
Photo: Atlas LTA
In the future, Atlant will also be used for luxury tourism.
According to Gennady Verba, such an airship can be used to make a flying yacht with a high level of comfort, unattainable on any other aircraft, due to the large deck areas and solid glazing, landing on the water.
The company has already signed protocols of intent to sell 35 airships. Clients include the UN World Food Program and wind turbine component suppliers Siemens Gamesa Renewable Energy and Vestas Wind Systems.
Atlant characteristics:
Length – 98, 140 and 198 m depending on the configuration.
Payload – 18, 60 and 168 tons.
Lifting capacity in crane mode – 10, 30 and 65 tons.
Cruising speed – 120 km / h.
Flight range – 2,000 m.
Vertical take-off and landing.
Minimum Required Infrastructure.